We strive to make your online experience an easy one. Save yourself a trip to our office! There are a number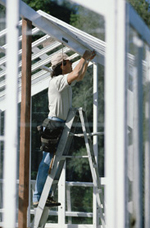 of items available for you to print and fax from our website including membership applications, loans, and employment applications.
Our online services can simply make your life easier and save you money.

New Services!

Applications
Not that we don't want to visit with each and every one of our members, we think your time is valuable...that is why we suggest visiting our Applications area on our website. You can print and fax or mail applications and forms for all types of services.
Add it up
Would you like to figure for yourself how much that car loan will run or figure the dividends you will earn on your Share account? With the variety of calculators on our website you will be able to answer a lot of your questions!
Order your Checks Online
If you have ordered checks with IMECO before, you are able to reorder online. Save valuable time and money by reordering online, just click
here
! You cannot change the name or address as it appears on the check. If you need to make name or address changes contact a credit union representative.
We strive to make your online experience an easy one.
Please
email
us your feedback about our web site.